Anne Hall, Virtual Assistant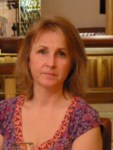 Virtual Assist is run by Anne Hall who has wide experience working within Manufacturing, IT and Law sectors over the past 20 years.
Together with secretarial, business and administrative qualifications Anne has vast experience in providing diverse services to both individual and large businesses. Having worked in a number of very different sectors Anne is able to apply her knowledge to assist your business to grow.
Anne provides a highly professional, confidential and friendly service.
"I am happy to give Anne the highest recommendation."
Valerie Coker (Feb 2010)